It is with great joy and pride that Hunterdon Academy of the Arts is celebrating the 2011-12 school year--the 30th year in the institution's distinguished history. Founded by Robert and Donna Cooper in 1981 as "Cooper Music Studio," the school was renamed Hunterdon Academy of the Arts when it changed ownership in 2007. Since then, we have grown significantly--both physically, by doubling our second-floor space at 4 Minneakoning Rd. through the addition of 10 classrooms, and programmatically, by greatly expanding educational opportunities for students and families of this community. Concurrently, the number of HAA faculty has tripled in recent years, and several additional staff members have been appointed to meet the increasing administrative challenges of this blossoming operation. It is worthy of note that quite a few of our current teachers reside in neighboring states--New York, Pennsylvania, and even Delaware--and commute the distance to serve our students and families. This is not only an indication of our outstanding reputation but also suggests that Hunterdon Academy of the Arts has the potential to expand its reach even further.
To rise to the next level, Hunterdon Academy of the Arts has recently entered a very exciting association with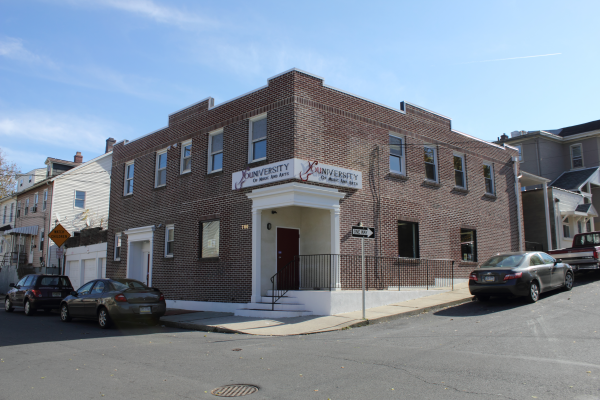 Youniversity of Music and Arts in Bethlehem, PA
, which is managed by the same ownership. This institutional partnership will benefit students and faculty in both locations, who now have access to increased study, teaching, and performing opportunities. Located in the burgeoning new Arts District on Bethlehem's South Side, Youniversity of Music and Arts ("The YOU") is only a three-minute walk from the
ArtsQuest Center at SteelStacks
, a brand-new performing arts complex presenting musicians and artists from around the world in concerts and other cultural events.
Through the affiliation with Youniversity of Music and Arts, students and faculty of Hunterdon Academy of the Arts will be able to perform regularly at ArtsQuest and many other venues in the Lehigh Valley, a geographic area with a rich cultural and musical tradition, and a great appreciation for music-making. Furthermore, at HAA, we will offer additional workshops, lessons, and classes taught by visiting faculty of The YOU. Last but not least, HAA families now have another location to choose from, confident that The YOU will provide the same quality of education and service they have come to expect of HAA.
In conclusion, we'd like to thank our students, families, and friends for their continued support over the past 30 years, and greatly look forward to serving this community for many years to come!
Hunterdon Academy of the Arts
4 Minneakoning Rd.
Flemington, NJ 08822
(908) 782-4943