Brady C., Drum Lessons, Flemington, NJ
Brady is a graduate of Ramapo College of New Jersey with a Bachelor of Arts Degree in Music, with a concentration in Music Industry. He specializes in drum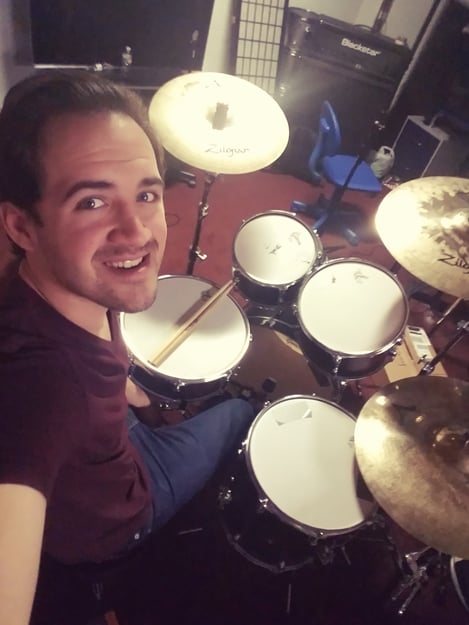 set for funk, rock, and metal styles. Brady has been playing instruments since he was 10 years old, first learning to play cello through the Hillsborough Public Schools music programs. By age 15, Brady was selected to numerous competition orchestras and performed in various competitions throughout the tri-state area. Around this time, Brady discovered his love for drumming, giving up cello in order to pursue this new instrument. After 2 years of teaching himself, Brady began studying drum set under the tutelage of Craig Buchman at Big Bang Music Center in Hillsborough. Brady gained live performance experience through Big Bang, performing in cover bands with fellow students
at local Central Jersey venues.
Brady studied music business, theory, and performance with Gilad Cohen and Ben Neill during his undergrad at Ramapo College, while also still taking private drum lessons through the Ramapo Music Program. Brady now performs with a punk band called Parish and regularly appears at venues in New Jersey, NYC, and Philadelphia.