Chris S., Drum Lessons, Flemington, NJ
Chris is currently enrolled in the music program at Raritan Valley Community

College, where he intends to graduate in the fall of 2018. He specializes in jazz, rock and funk drum set

along with concert and marching snare drum.

Chris has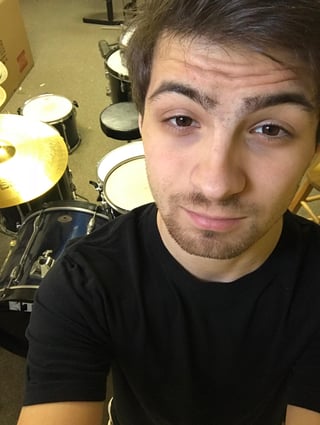 been drumming since he was 10 years old. He has performed in
multiple recitals and performances over the last 5 to 10 years, including jazz recitals, marching
band competitions, school plays and concert band performances. At age 13, he started
entering music competitions, competing against students from all around New Jersey, New York and
Pennsylvania. In high school, he competed with some of the best marching bands in the area.
In his senior year, he had the opportunity to teach
the drumline at his high school. Under his tutelage, his drumline received best percussion award
.
Chris plans
to transfer to Rutgers as a music education major. He has been giving drum lessons for 3
years now and even had the opportunity to co-teach the Somerville High School drumline for
the past 2 years.
He is always eager to work with students and
teach the art of percussion.