15 Months to 3 1/2 Years
Participate with your toddler for 30 minutes each week in singing, chanting, moving, dancing, listening and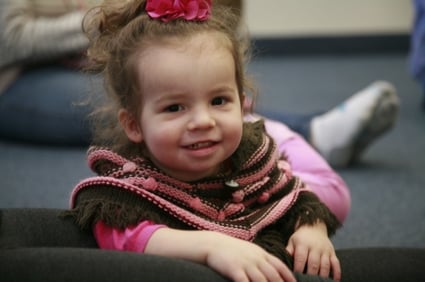 playing simple instruments.
MUSICAL PLAY ACTIVITIES:
Help develop a strong musical bond with your child and closer family ties.

Bridge the natural connection between music and movement.

Enhance your child's musical potential and listening skills.

Lay the foundation for singing and vocal development, and purposeful movement.
FEATURES:
Movement activities for coordination, body awareness, exploration of space, body control and the pure joys of movement.

Folk songs for singing, dancing and listening.

Focused listening examples from both daily life and music instruments.

Instruments to explore: rhythm sticks, jingles, rattles, drums, and resonator bars.

4 wonderful semesters, each with a 60-minute CD, a parent activity book and an instrument or scarf to use at home.