MusikGarten: A Mommy and Me Music Program to Meet the Developmental Needs of Your Child
We are very excited to offer the acclaimed Musikgarten curriculum, the leading early childhood music program for infants through age 6.
EDUCATION VS. ENTERTAINMENT
Musikgarten represents the crowning achievement of Lorna Lutz Heyge, an internationally renowned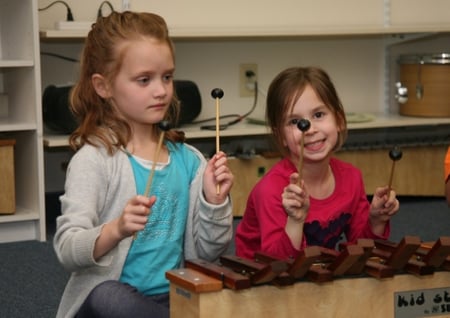 specialist in early childhood education.

Although Musikgarten can be enjoyed simply as an entertaining mommy-and-me activity, it is so much more than that, far surpassing any pre-school music program in scope and desired learning outcomes. Indeed, conceived as a progressive 9-year sequence, Musikgarten offers the most comprehensive and educationally sound early childhood music program on the market today. While Musikgarten teaches musical concepts in child-appropriate ways--involving dance, games, and many other fun activities--the emphasis is clearly on education. With that in mind, Musikgarten is result-oriented, leading to tangible skills and offering students and their parents a great educational value.
A SYSTEMATIC PATH FROM GENERAL MUSIC EDUCATION TO SPECIALIZED INSTRUMENTAL TRAINING
Beginning with Family Music for Babies and continuing through Music Makers At the Keyboard, Musikgarten children playfully yet systematically develop a solid musical foundation that all but guarantees future success in music lessons. Children may enter the Musikgarten sequence at any time during the first 6 years. However, the benefits of the program are particularly compelling when students experience Musikgarten as a seamless progression from age-specific group classes to specialized training on the piano and many other instruments.

Choose from Musikgarten's full spectrum of classes from birth to age 9, and share with your child the gift of music—the gift that lasts a lifetime.

Find the Musikgarten class that is most appropriate for your child!