Is your child a "non-stop singer"? Is she walking around the house pretending to hold a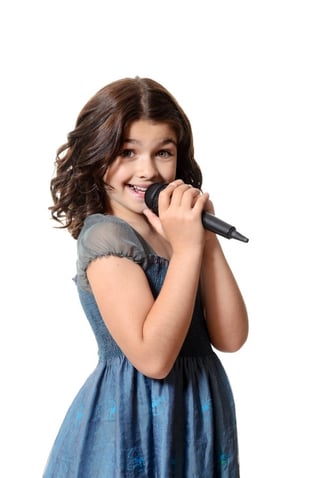 microphone while entertaining you and the rest of the family with Disney songs? Have you ever wondered how to channel all that wonderful energy? We may have a great outlet for your special talent . . .
A Place for Your Entertainer to Blossom!
HAA's Show Kids Choir is an exciting vocal group designed for students in Grades 1 to 6 who enjoy learning in a creative and artistic environment, and performing on stage. This ensemble is unique to Hunterdon County and it focuses on several areas of training and activities, providing an introduction to:
Musical Theatre: musical theatre repertory; musical expression and interpretation; dramatic elements
Movement and Dance: fun and easy choreographies in musical performances

Showmanship: performance skills to boost confidence and deliver an exciting, engaging show

Choral Singing: proper vocal technique, diction, and vocal production; intonation; part singing; sight-singing

No audition is required.

Rehearsals are held once a week during the school year.