Valentina Jotovic is the Chief Executive Officer of Hunterdon Academy of the Arts. A professional flutist by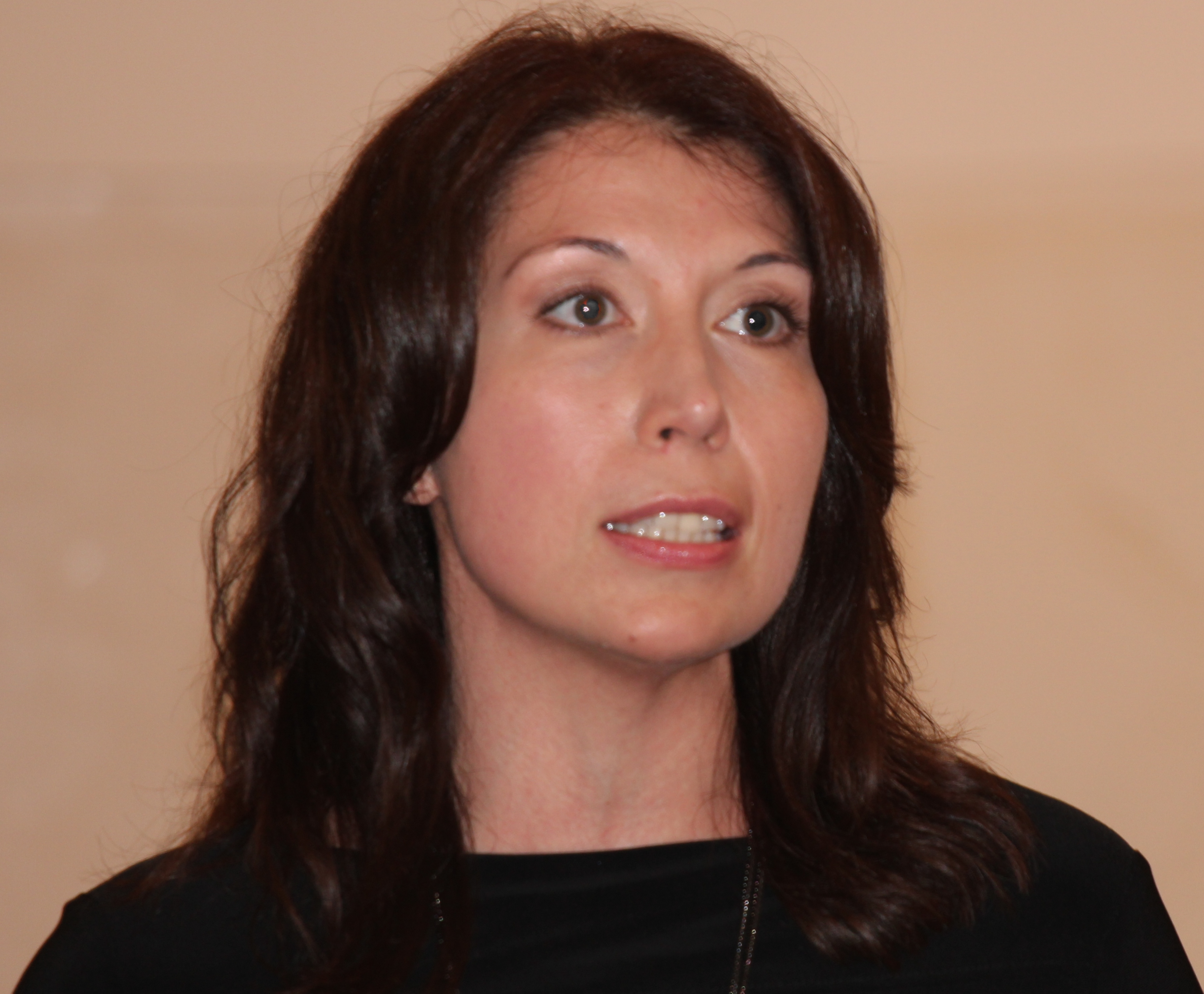 training, Ms. Jotovic holds a Master of Music degree from Mason Gross School of the Arts, Rutgers University, and a Bachelor of Music degree from the University of Belgrade in the former Republic of Yugoslavia (now Serbia). In addition, she pursued professional flute studies at the Franz Liszt Conservatory in Budapest, Hungary. Studying the performing arts in Europe as well as in the U.S.--in vastly different cultural contexts-- has greatly broadened Ms. Jotovic's perspective on arts education, and it continues to guide her work as C.E.O. of Hunterdon Academy of the Arts.
Performing and especially teaching have long been the primary focus of Ms. Jotovic's career. She started teaching in 2000, and has taught music students of all ages individually as well as in group classes and chamber music ensembles. Valentina is a certified Musikgarten instructor and has been researching various early childhood music education programs since 2006.
At this point in her life, however, Valentina's schedule no longer permits her to teach music students. Rather, her "teaching" activities now focus heavily on carefully selecting, consulting, and guiding faculty and staff at Hunterdon Academy of the Arts. Specifically, in creating the unique "HAA Experience," she has worked extensively with all members of her Team to nourish an innovative performing arts environment that infuses traditional teaching methods with new research in psychology, pedagogy, and brain development. On many levels, this process has been transformative for the school, leading to the institution's adoption of the "Multiple Intelligences" theory, first developed by Professor Howard Gardner at Harvard University. While continuing to refine the school's adaptation of the Multiple Intelligences concept, Valentina is in ongoing discussions with Professor Branton Shearer at Kent State University, who is one of the leading authorities in applying Gardner's theories to various educational settings.
In recognition of her many successes with Hunterdon Academy of the Arts, Ms. Jotovic was named "Entrepreneur of the Year" 2016 by the Hunterdon County Chamber of Commerce, and one of the Top 10 Hunterdon County Movers & Shakers of 2016 by Hunterdon Happening.
She has been featured as a special guest on the "Talented People" and "Raising Conscious Kids" shows of the Hunterdon Chamber Radio.
Valentina resides in Clinton Township, New Jersey, with her husband Antonius Bittmann. Read Valentina's Welcome Note Here!