Colin P., Violin and Viola Lessons, Flemington, NJ
Violin Instructor Colin P. studied music at Macalester College and, while teaching,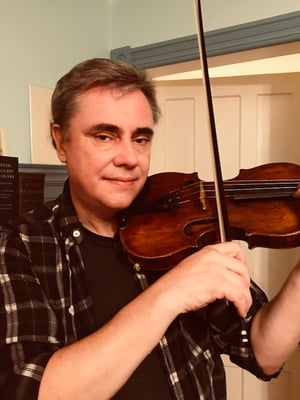 played in a number of orchestras and ensembles in Minneapolis/St Paul, Boston, and New York City. Since moving to New Jersey in 2001, he has continued to teach and has played with the Greater Trenton Symphony and the Basking Ridge Light Opera, among other groups, while remaining an active free-lancer. His primary instrument is the violin. He also teaches viola, cello, and piano. He enjoys playing and teaching fiddle (Irish, Scottish, and American) and playing the bagpipes. Colin also holds a doctorate in Classics and teaches at TCNJ and NYU.