Attend THE performance of the season by Newark Boys Chorus & HAA Bel Canto Singers on March 27, 2010 at 4 PM at JP Case Middle School in Flemington. The concert also features the Training Choir of Hunterdon Youth Choir.
To Purchase Advance Tickets for This Event: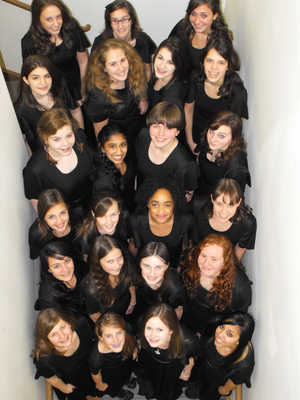 1. Visit Tickets, or
2. Call 908-782-4943, or
3. Stop by our office at 4 Minneakoning Rd. in Flemington
Proceeds will benefit Voices for Charity, and Newark Boys Chorus, both 501(c)(3).

Directed by Rosemary Nagy, Bel Canto Singers is the ambitious new concert choir of Hunterdon Academy of the Arts. This ensemble, which was launched in 2008, is an all-women group for talented singers in 7th grade through high school. Bel Canto Singers rehearses weekly throughout the school year. Admission is by audition only. To schedule an audition, please contact us at (908) 782-4943.
Bel Canto Singers is joined by the Training Choir of our long-standing Hunterdon Youth Choir, directed by Kimberly Hill. Training Choir is intended to provide an introduction to choral singing for very young singers in grades 1 to 3. Graduates of Training Choir are encouraged to move up into our Advanced Choir.
On March 27, Bel Canto Singers and Training Choir are joining the Concert Chorus of Newark Boys Chorus, a renowned choir that, founded in 1966, has been touring the world. Don't miss out on this event; it will be truly extraordinary!