EXLUSIVE PIANO EVENT: November 19 through 21
If you are thinking about purchasing a new piano--one you hope to acquire at exceptional savings--this coming week may be an ideal time to make a move: please visit an exclusive piano event from November 19 through 21 presented by the Jacobs Music Company and hosted by Hunterdon Academy of the Arts (4 Minneakoning Road, Flemnington, NJ 08822).
This is a unique opportunity to try out a collection of some of the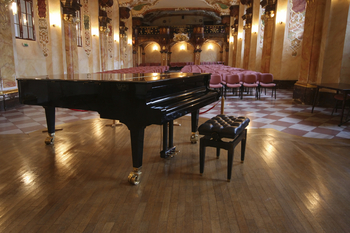 world's finest pianos by Steinway, Boston, Essex, Yamaha, and Samick, which will be on display at our facility from November 19 through 21. During this event--and only during this three-day event--you will receive substantial discounts on the purchase of any upright or grand piano (special Short and Long-Term Financing available; trade-ins welcome). Even if you don't plan on buying a piano immediately, take this opportunity to get some great advice from several piano experts who will be onsite to answer any questions you may have.
One of these experts is
Doug Rausch
. Doug has been extremely helpful to Hunterdon Academy of the Arts as we have been upgrading our piano fleet this year. He's very knowledgeable and personable and has your best interest in mind. We highly recommend that you give Doug a call at
(267) 479-4632 to get an idea of what your piano options are. Perhaps you'll decide not to make any changes at his time, and perhaps you'll end up scheduling a face-to-face consultation with Doug between November 19 and 21. You really have nothing to lose.