Acting instruction can be a very beneficial and truly life-changing experience! And you can have this experience right here in New Jersey's Hunterdon County! Acting is a powerful confidence booster. Acting teaches you how to present yourself in public, hone your public speaking ability, improve your communication skills, and work together as a member of a team. But Acting as a performing art is also extremely enjoyable and exciting! Are you ready to start acting or performing in a play? Are you aiming for that lead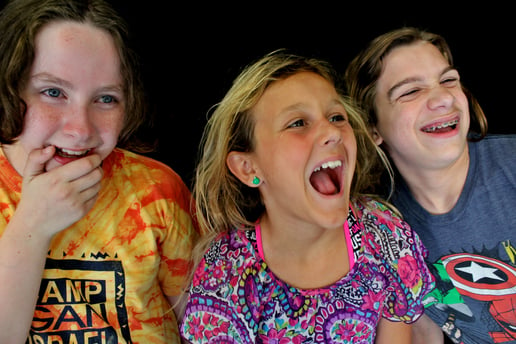 role in your high school play? If you are a singer, would you like to improve your stage presence? Do you have prior acting experience and would like to improve your skills in a supportive educational environment? You can achieve any and all of this in our Acting Program!
Hugh Jackman on Why We Should All Take Acting
Our Acting 101, Acting 201, and Acting 301 classes are designed for students in age groups 7 to 9, 10 to 12, and 13 to 17, respectively. Our Acting Instructors have extensive experience in teaching acting technique to students of various ages and levels of ability. They mainly use the Stanislavsky System for beginning Actors, but will apply the Meisner Technique when appropriate. They also incorporate the Alexander Technique in their teaching. This helps students relax, develop good posture and feel more comfortable in their own bodies.
For more information, please click on the links below:
For Ages 13 to 17, we recommend private Acting Lessons.