Jessica R., Flute Lessons in Flemington, NJ
Jessica R. was raised outside of Detroit in Clarkston, MI. where she started playing flute at the age of 9. She began her study of flute at the Clarkston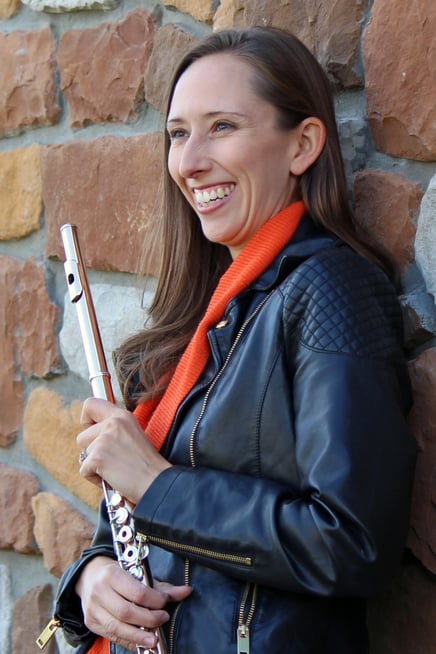 Conservatory of Music. She then went on to pursue her Bachelor's in Music Performance at Hope College and received her Masters of Music Performance on Flute from Wichita State University. Her primary teachers include Stefanie Jutt, Frances Shelly, Rebecca VanDewalker, and Johanna Beth Sennette.
She currently performs in the Hunterdon Symphony Orchestra but has also performed with the Bard Conservatory Opera Workshop, Nyack College Symphony, Anzenugle Flute Quartet, the Aeolian Trio, twice as Soloist in the Devos Showcase, the West Michigan Flute Choir, the Holland Symphony, and Hope Summer Repertory Theater. Jessica has moved with her husband's job throughout the Midwest and the East Coast giving her the opportunity to perform in the Detroit area, Chicago, and New York City as a freelance musician. She has also had the opportunity to perform in London as well as parts of Eastern Europe.
Performing is not her only passion. Jessica loves to teach flute and has 17 years of teaching experience. She has previously taught at Veritas Music and Learning Center north of Chicago. She has taught students of all ages and levels. She believes that learning music is like learning a new language. She just wants to help you find your musical voice. As a teacher she strives to make learning flute fun!