Tom A., Guitar Lessons, Flemington, NJ
Mr. Tom has been on the faculty of Hunterdon Academy of the Arts since 2012. He currently is the Guitar Education Chairperson for the New Jersey Music Education Association and serves as the NAfME Eastern Division Representative for the Council for Guitar Education Executive Committee. He has had over 20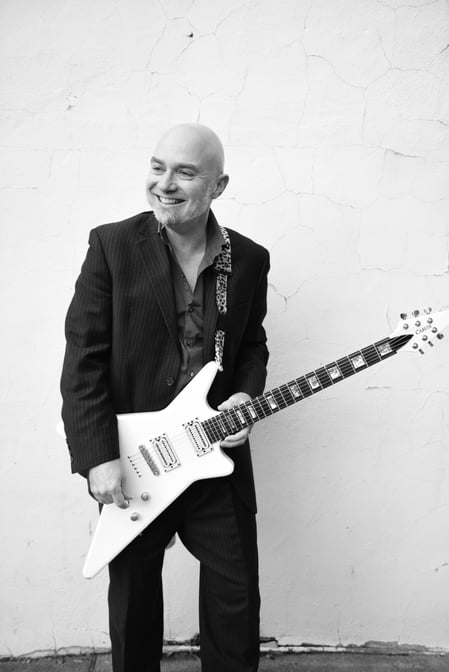 guitar advocacy articles published in Tempo Magazine: The Official Magazine of the NJMEA. During his time on the NJMEA board he has co-directed 3 guitar festivals and drafted the proposal to approve the first ever NJMEA Honors Guitar Ensemble. Tom is an advocate for class guitar programs in public schools and has been a clinician presenting his "Guitar for the K-12 Music Educator" for the Guitar Foundation of America Festivals in Charleston, SC and Columbus, GA., Lehigh Valley Guitar Festival in Bethlehem, PA, NAfME 2011 Biennial Conference in Baltimore, as well as other state music education conferences in New Jersey, New York and Virginia.
He has earned a Master of Music Degree in Classical Guitar Performance from Shenandoah Conservatory (Winchester, VA 1998) and a Bachelor of Arts in Music from Rowan University (Glassboro, NJ 1996). His primary teachers were Alice Artzt, Glenn Caluda, David Crittenden and Joseph Mayes. He has studied in the master classes of Benjamin Verdery in Maui, Hawaii and Angelo Gilardino in Biella, Italy. He has twice been featured on episodes of Classroom Closeup-NJ which aired on New Jersey Public Television. He was also featured in the February 2010 issue of Classical Guitar Magazine (UK).
Tom is the author of the children's picture book, A Journey to Guitarland with Maestro Armadillo, published by Black Rose Writing in April 2016 and available from Barnes & Noble and Amazon.