Giving Your Child the "Artistic Edge" Early in Life
Performing arts training, especially when started in early childhood, lays the foundation for a happier, healthier, and more successful life. It engages the full range of our intellectual capacity, fostering growth of our interpersonal, intrapersonal, bodily-kinesthetic, linguistic, logical-mathematical, musical,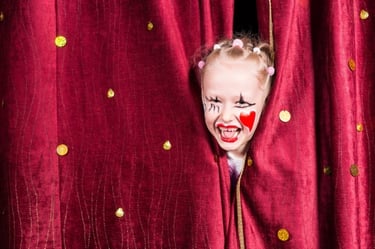 naturalist, and spatial intelligences. While participating in performing arts activities, children acquire a number of skills and qualities that are crucial for their emotional, physical, and cognitive development. According to arts educator Lisa Phillips, these include:
Creative Thinking
Confidence
Problem-Solving
Dreaming Big
Accountability and Relationship Building
Communication
Adaptability
Developing these key skills gives children what Phillips calls "the artistic edge" in life. Indeed, over more than three decades of teaching students of all ages, we at YOUniversity of Music and Arts have been fortunate to witness first-hand the transformative effects that performing arts training can have on students' lives. To enjoy the maximum range of benefits associated with performing arts education, students should begin as early in life as possible. Starting early is what will give your child a head start.
Not A Preschool Program
To provide your child with a high-quality performing arts education early in life, we have created the HeadStart program for children ages 0 to 7, which offers age-appropriate curricula in both music and acting. To complement the long-standing MusikGarten sequence, our HeadStart program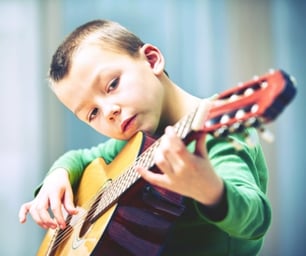 also includes our proprietary ActinGarten curriculum. Please note that our version of MusikGarten and the newly designed ActinGarten go far beyond any performing arts activities your child may be exposed to in daycare, preschool, or kindergarden. While these organizations do wonderful work with our children, their curricula are appropriately generalist in orientation, and specialized performing arts training is simply not part of their institutional mission. Setting us apart from all other providers of early childhood education, this difference is critical because the quality and depth of performing arts training directly correlates to the potential benefits your child can expect from it.
ActinGarten and Musikgarten
Though ActinGarten and Musikgarten each offer young children age-appropriate training in the performing arts, both programs differ significantly in their main focus:
Musikgarten (newborns through age 7), focusing on music training, presents a progressive sequence of classes that leads from group music activities to specialized instruction on the keyboard (and other instruments). Along the way, children systematically, yet playfully, advance on Musikgarten's "Path to Music Literacy."
ActinGarten's (ages 1 to 6) main focus is acting and theatre appreciation. Designed as a progressive sequence of age-appropriate classes, ActinGarten delivers many significant benefits closely associated specifically with drama classes, including improved social skills, communication skills, and character development.
For more information on MusikGarten, click here.