One of the most common things I hear adults say, whether they are a parent of one of my piano students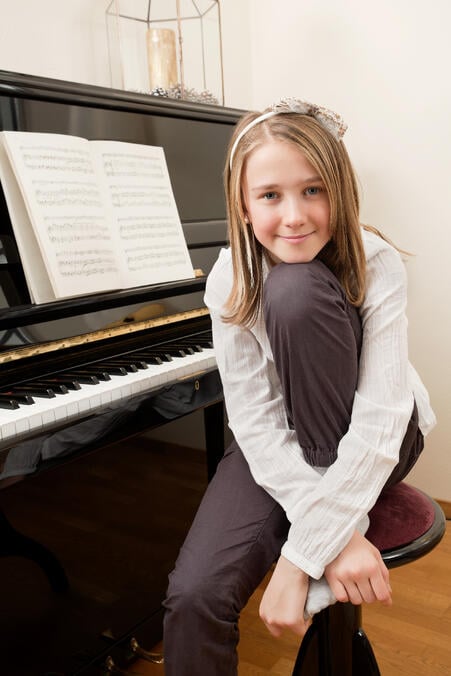 or a friend/acquaintance, is that they regret quitting piano when they were children. There is a variety of potential reasons for discontinuing music lessons, but the majority of cases I've noticed as a teacher involve a lack of time. Today's children, for the most part, are quite busy – even busier than the previous generation perhaps. Regardless of generation or time constraints, the case of a young student quitting music lessons is ultimately caused by some amount of disinterest.
An overwhelming number of young students are involved in multiple extra-curricular activities. With so much going on, it isn't surprising that interest may wane in one activity or another, especially with activities requiring tough practice.
Music, of course, is one of these instances. Much practice and repetition is necessary in order to advance. This is the key to maintaining interest – progress.
All students deserve success and to see themselves achieve goals they and the teacher have set. These achievements cultivate a sense of independence and the ability to create personal long-term goals. Without progress a student will certainly become bored or unhappy with music. This is why it is crucial that parents assist with maintaining structure to each music practice session.
Teachers usually outline goals or issues to be addressed by the student for the following week. I tell all my piano students and their parents that frequency, in practice, is much more important than the total amount of time practiced. If only one particular goal, or issue, is focused on in each short practice session it will maximize progress dramatically. Create a practice schedule; mark off issues addressed, and on which days each were practiced. The frequency of practice sessions allows all the concepts and goals learned to remain fresh in the student's mind.
This routine will yield surprising results, and will take much less time than anticipated. And of course, it will ensure that students see themselves succeed!
Drew Spradlin, Piano Instructor at YOUniversity of Music and Arts/Hunterdon Academy of the Arts