David B., Piano Lessons, Flemington, NJ
David B. received his Bachelor's in Piano Performance from St. Norbert College in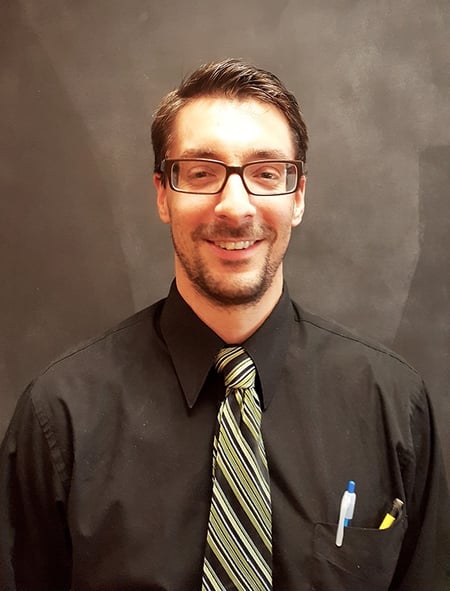 Wisconsin in 2007, where he's from originally, under the direction of Prof. Elaine Moss. There he performed with the Jazz Ensemble as lead pianist all 4 years, playing with NYC trumpeter Joe Magnarelli and studying jazz piano with Dr. Tom Reynolds. He performed Schumann's Piano Concerto in A Minor with the St. Norbert Wind Ensemble for visiting schools his junior/senior year and had the unique opportunity to study classical piano, specifically Czech composers, with Radoslav Kvapil from the Czech Republic.
His post bachelor education continued with Dr. Mary Frantz from UW-Madison and accompanying with Judy Jackson out of Door County, WI. He has taught piano composition, and classical and jazz performance piano to students of all ages and backgrounds, been a member of the N.E.W. Piano teacher's forum, as well as performing solo and in collaboration with instrumentalists and vocalists from all over the Midwest. He won Second Place in the Northeast Wisconsin piano competition for his performance of Rachmaninoff's Prelude no. 5 in G minor and had the privilege of performing for Steinway in their Piano Performance Series in Oconto Falls, WI. One of his favorite experiences was with the Peninsula Players under the direction of Broadway director Peter Amster and in collaboration with Prof. Valerie Maize from Northwestern University, where he played duo piano and at times solo as the entire pit.
Since moving out East to PA and NJ in 2013, David has performed at Rider University, accompanied at Westminster Choir College, and performed as a soloist in other NJ and PA venues. He joined the faculty at the Hunterdon Academy of the Arts in 2016, where he teaches piano and serves as piano accompanist.