"My child is 5 years old and is reading. I think she's ready for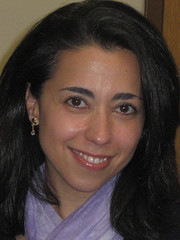 private lessons."
Before you rush out and buy that baby grand piano, STOP!
There are many elements that comprise readiness for private instrumental lessons. Remember, music learning is a cognitive, emotional, physical and social experience. Here are some things to consider before taking the leap:
Fine motor skills: Can my child manipulate and coordinate hands, feet and mouth with ease?
Gross motor skills: Can my child move his/her body to a steady beat?
Expanded focus: Can my child sit for a 30 minute lesson, listen to instruction and multi-task?
Self-motivation: Does my child WANT to learn an instrument? Emotionally ready?
Self-discipline: Will my child willingly practice every day for the required time?
Cognitive skills: Is my child reading? Left to right notation reading?
This is why I value the Musikgarten Musik Makers sequence for ages 4 -9 years. The program encompasses all of these aspects, giving children the room to grow and hone the above skills. In my experience, pushing a child before he/she is ready will only backfire later. The consequences of a premature start may not be seen until later years when they experience frustration, a declining interest and essentially burnout. So RELAX! Take the time to ENJOY the music. In order to create a lifelong lover and learner of music, READINESS IS KEY.