Undoubtedly, music serves as a means of expression. The real question though, is how does a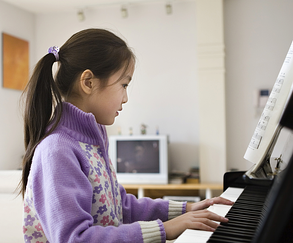 seemingly arbitrary set of dots on a page express anything? This of course has been a certain topic of debate for hundreds of years. As a classically trained musician, I was always taught to play the music as I see it. This includes, other than the pitches and rhythm themselves of course, articulations, dynamics, tempos, phrasing, style, balance, and so on. But why? After all, I am the one playing the music and the one doing the expressing. This seems perfectly valid and in some instances or styles of music, it is required to improvise. Since pursuing the path of becoming of a conductor, I have learned that my duty goes well beyond having the ensemble play what they see on the page. In fact, countless hours go into preparing a score so that I can learn not only what all of the instruments are doing at any given moment, but why they are doing them and how the relate to the other musicians playing a different part. This is an enormous challenge. It is essential to understand what the composer intended for each note in order to have the music realized. This means knowing the history of the composer, what he or she was experiencing at the time, the other pieces they were writing, what was happening in history, among other things. These are just parts of what a composer considers when writing a piece.
The amazing thing that I find about music and studying to this detail is learning how descriptive it can be of my own life. All I am doing is trying to best reproduce what I see on the page. For now, many students must start with method books, and perhaps the only "meaning" or purpose of these books is to teach a certain technique or the fundamentals of music making. But if pursued long enough, with passion, the notes on the page will give you an experience much more incredible than what meets the eye.
Brandon Eldredge, Piano Instructor at Hunterdon Academy of the Arts