Congratulations to June Asai, for winning our Faculty of the Month Award! Below is a summary of our interview with June.
You teach Piano Lessons and Voice Lessons at our Flemington and Lebanon locations. How old were you when you decided to make music your career and what (or who) inspired you to choose this path? I started taking voice lessons in fifth grade while I was living in Japan. I studied with Prof. Saito Kotoko at Kobe College. I watched many of her performances. She was a great role model for me. She had great confidence and a wonderful stage presence. In 7th grade, I performed as the lead, princess, Pamina, in an opera by Mozart called, "The Magic Flute." I was lucky to be able to perform with a full orchestra which was very exciting. That's when I decided I wanted to make singing my career.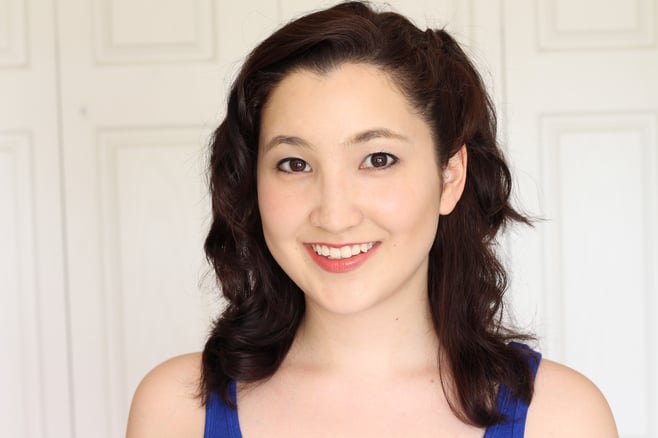 As a YouTuber who releases covers and original song videos, what
advice can you give young aspiring artists? How DO you build a good following? My best advice is to make sure a career in music is the right path for you. First, learn about yourself and try to become as well-rounded as possible. Then, if you honestly think you have the ability, drive, and the talent to make it, never give up. I think success with YouTube is based on consistency, good content, and timing. I suggest developing a channel as soon as possible, that way you will have the time to develop your skills in social media, understand the programs and technology needed to make videos and work on feeling comfortable in front of the camera.
You have a degree in vocal performance from Rutgers University. How do you balance your classical training with your strong interest in popular music? I believe learning to sing classically is the best way to start for any young singer. Jumping into pop singing without the foundation of proper vocal technique leads to the development of bad habits that will be harder to break in the future. Once a singer can sing classically then vocal exploration is safe and can be very fun. There is nothing wrong with being versatile.
What do you enjoy about being part of the Hunterdon Academy of the Arts community? I love my kids! Every one of my students has their very own unique way of learning and seeing the world and I think that's exciting. Being part of the process of creative growth is rewarding and fun. Also, the staff is friendly. HAA is a nice place to be
.