This month, we are congratulating Angy Estrada on winning the January 2017 Faculty of the Month Award! Dr. Estrada is a very successful Instructor teaching Piano Lessons at our Flemington location.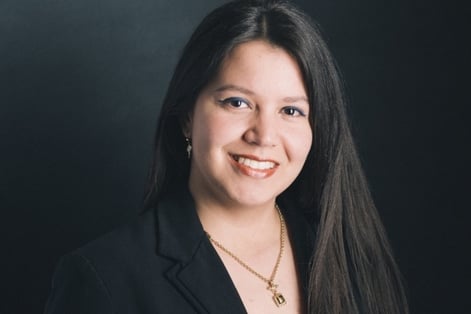 Tell us a bit about your musical journey. When did you start playing music and why did you choose piano over other instruments? My musical journey started when I was 7 years old and I joined the music program at my school. I played piano with our Salsa Band while attending "Bellas Artes" Music Conservatory in Colombia.
Who inspired you to become a professional musician and why? My Mother was always very supportive and my teachers encouraged me to study Music professionally. My colleagues from "Orquesta La Misma Gente" inspired me to continue my education and my piano teachers, Lucia Mora and Dr. Baruch Meir were highly supportive, as well.
You received a Doctor of Musical Arts degree from Rutgers University, but you also studied jazz composition and arrangement. How does classical music fit in with the rest of your music interests? Classical music is the foundation for my Piano Technique, Music Theory, Music History and Musicianship. My studies with Prof. Stasio expanded my horizons in Jazz allowing me to create my own music, and performing other genres such as, Latin Jazz and Gospel Music.
What is your recommendation for students to get motivated to practice on a regular basis? Students should build their weekly schedule including practicing their musical instrument. I recommend my students practice earlier in the day before they get too tired. In addition, having performance opportunities motivates my students to practice and achieve significant progress.
What do you enjoy about being part of the Hunterdon Academy of the Arts community? Hunterdon
Academy of the Arts is a very organized community. I enjoy the respect and commitment that everyone
shares with each other to make sure our students improve their musical skills.